First things first, this is going to be a "Fab Five" post plus three bonus pairs of shoes!
Next, I'm still in Texas in 90 degree weather waiting for fall to hit us. Even though I'm living in shorts and sandals, I can't wait to be in leggings and sweaters and boots. Fall is my season to show off all the black and burgundy I own in my wardrobe! While I can't enjoy fall weather, a girl can dream. Therefore, I thought I'd share my favorite fall shoes with you from all my favorite brands.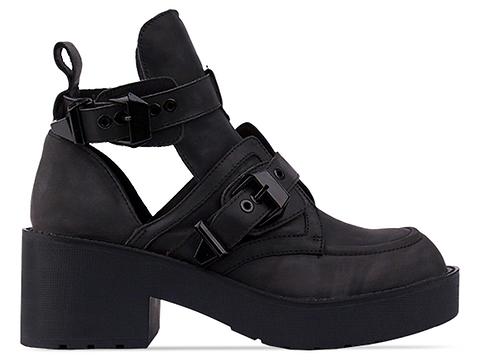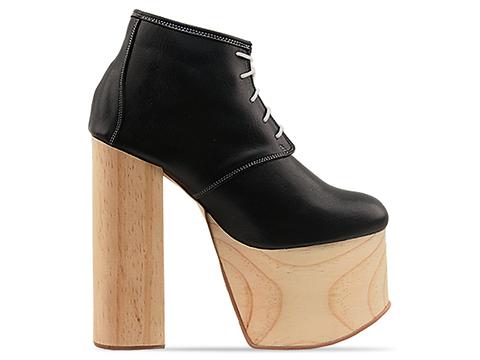 1. Jeffrey Campbell Coltrane- The cut out in this combat boot along with the chunky shape makes it the perfect boot. They have a billion colors and metal combinations of this in leather and neoprene. However, my favorite is this black distressed leather pair with black metal. It would match everything and would be amazingly comfortable. I would probably style it with some Black Milk leggings and a band tee.
2. Deandri Ginger Platform – Deandri shoes make me swoon! They work with leather and wood to craft beautiful oxfords and boots. I fell in love with this pair awhile ago on Solestruck and when Icona Pop wore these on SNL, I knew I had to have them. They're simple and come with a variety of laces. I'd personally pair them with a floral dress and a felt fedora.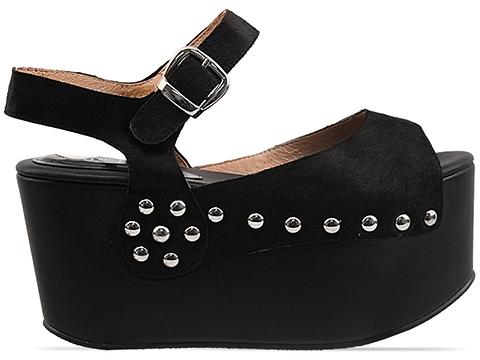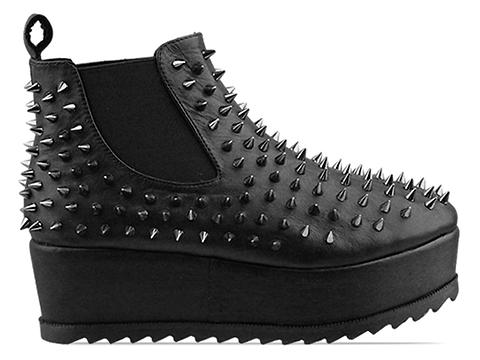 3. Ego and Greed Crossover – While this shoe seems more summery, the dark palette makes it seem like a great option for my "Texas Fall". The nice platform provides some height while the pony hair will be so soft and comfortable. I would pair these with some tights and a polka dot dress!
4. UNIF Hellseeker – These are the boot version of the Hellraiser and I'm in love with all things spiky. The baby platform plus the Chelsea boot upper makes this a statement shoe that everyone will be asking to touch. I could give you some styling options, but to be honest, I'd probably style them with everything.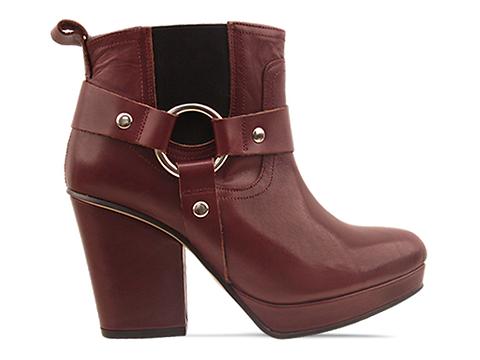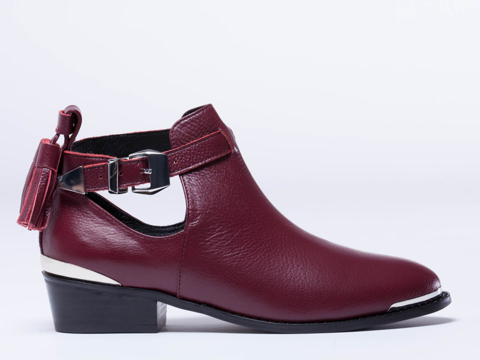 5. TBA Punch – The burgundy boots are truly my fall weakness. This pair from TBA has the height, the harness and the color to make it a perfect fall shoe. They are also not very tight on the ankle so your foot can breathe. I would pair these with a black galaxy catsuit and a chiffon kimono.
6. YES Genius – While the leather is more of a cherry color, this shoe has so much detail that you'll find something new to love everyday. There are tassels on the back, silver tips on the heel/toe, cut outs and beautiful leather. It's flat so you can wear them all day and they would look amazing with some skinny jeans and a white tee.
7. Madden Girl Gomby – While chunky shoes have my heart, this slim pair of combat boots would open up my wardrobe. The versatility in these is amazing because you can fold them up or down. You can also pair them with edgier looks or toughen up a girly look. Personally, I'd wear them with a bright red dress and some black tights.
8. Jessica Simpson Cirrus – These aren't necessarily fall shoes either, but I've been looking for the perfect pair of black simple heels. I found these on a huge sale and I'm really debating buying them. They would be so amazing to dress up of pants or to strut around campus all day in. I'd wear these with some tuxedo pants and a chambray fitted shirt.
Which pair is your favorite and which shoe trends are you looking forward to this fall?