The red carpet can be a runway of sorts, right? Regardless, today I'm going to be looking at some of my favorite looks from the Billboard Music Awards 2014. I always love to focus on the best of the best instead of picking out the worst fashions. Therefore, my favorite eight looks worn at the BMA's are below.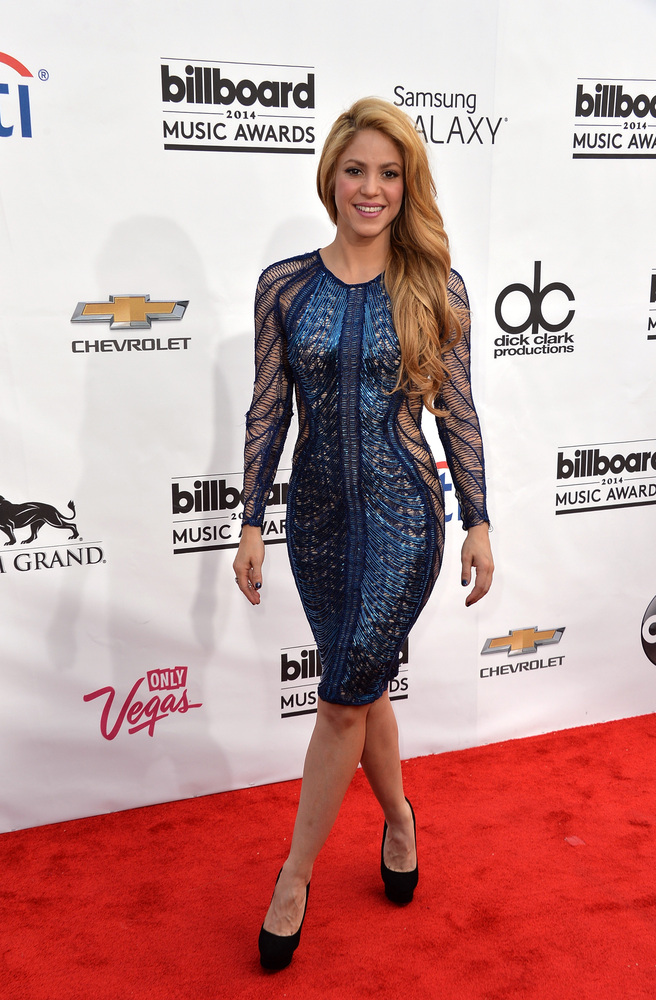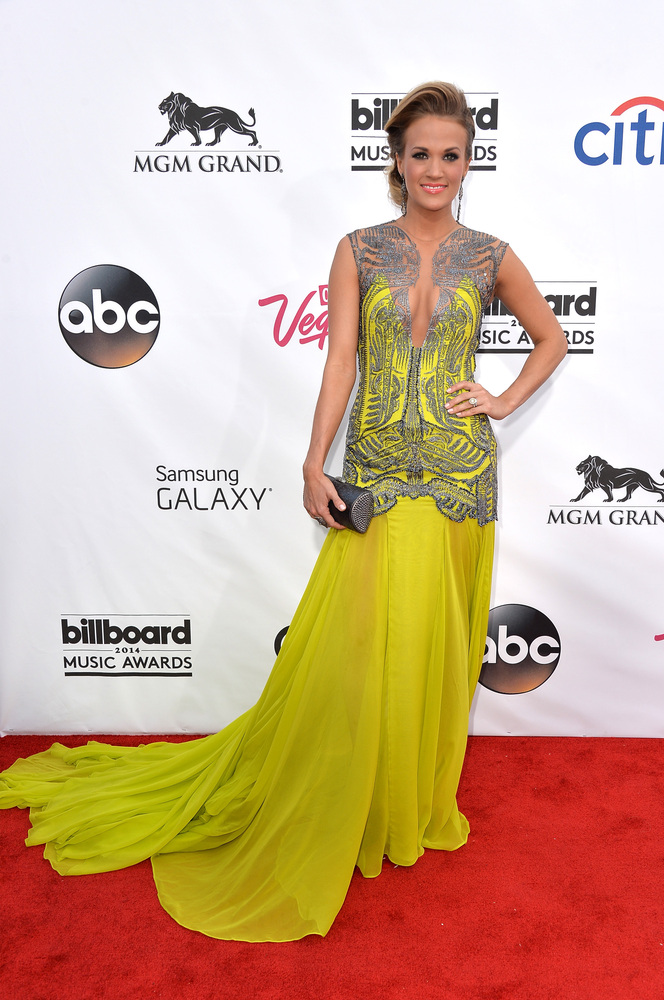 We're starting out with two bold, unique dresses from Shakira and Carrie Underwood. Shakira's Julien Macdonald dress is absolutely stunning with skin gaps throughout the shimmery cobalt blue. It showcases her body by being body-conscious and by having cut-outs along the side but keeps her looking classy with long sleeves and a pencil length. Then with black heels and minimal accessories, Shakira (who I keep spelling Sharkira) looks stunning.
Then Carrie's Oriett Domenech dress has a bright chartreuse with intricate silver beading. The strong bodice up top with a plunging neckline work so well with the train and long length to create the perfect pairing of hard and soft. The silver accessories compliment the bodice. My only complaint is that I wish her waist was slightly more defined by maybe leaving more chartreuse at the waist or making the drop-waist an empire style. Otherwise, good going Carrie!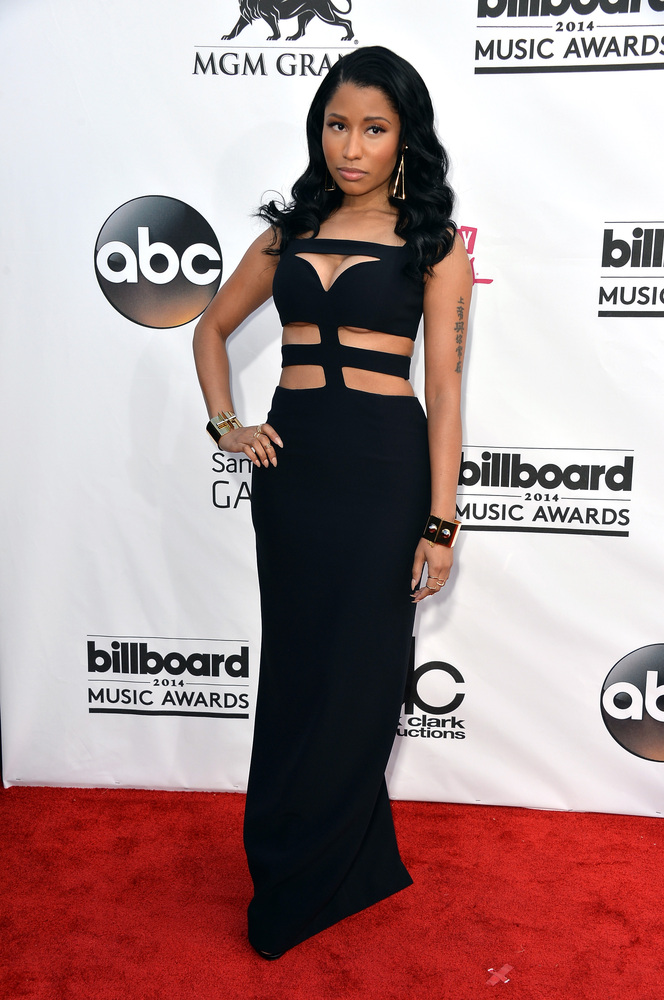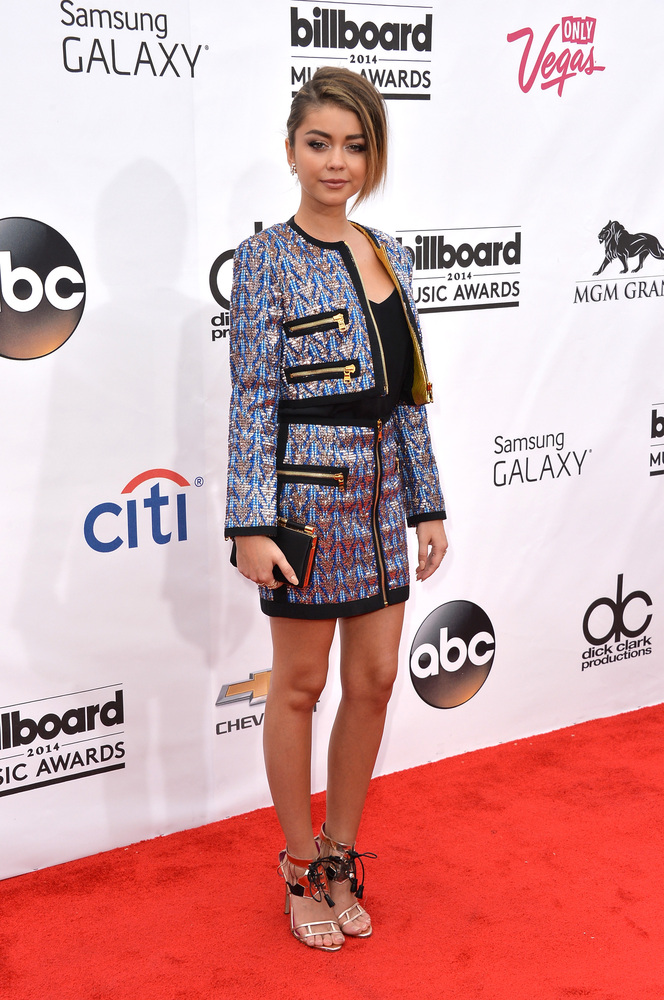 I barely recognized Nicki Minaj upon a first glance because there is no color whatsoever in her outfits and she has no crazy makeup on. With this Alexander McQueen number highlighting her hourglass figure, she looks truly beautiful without trying to put on a show. Also this is my dream hair with soft breezy waves off to the side.
These Emilio Pucci separates on Sarah Hyland are not something I expected to see on the red carpet, but they wow-ed me! The blue and black work so well with the metallics and she carries a little bit of an orange pop of color on her clutch. I also see Sarah working that Miley Cyrus haircut. Lengthen that skirt and make the separates a little less shiny and I'm down to wear that to work everyday.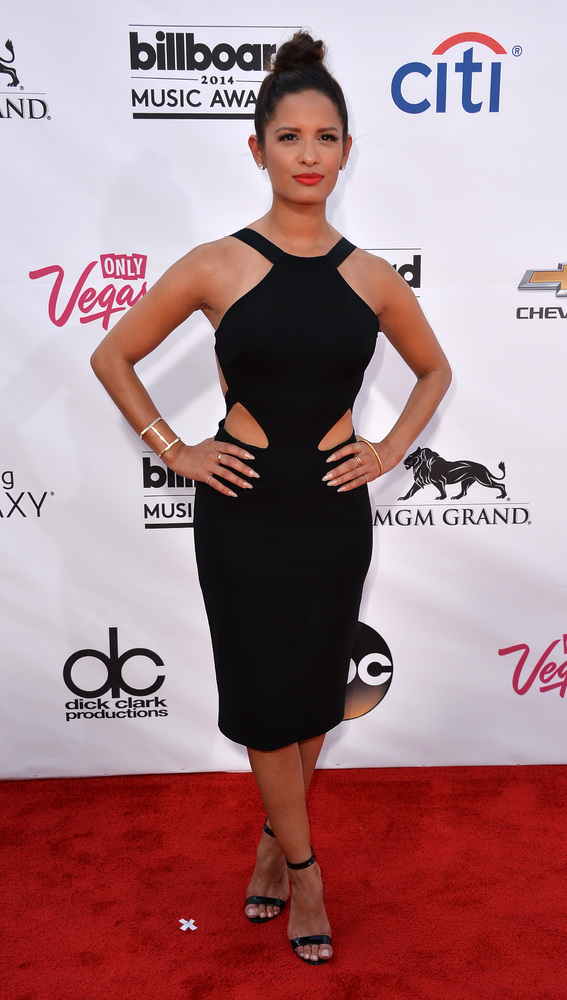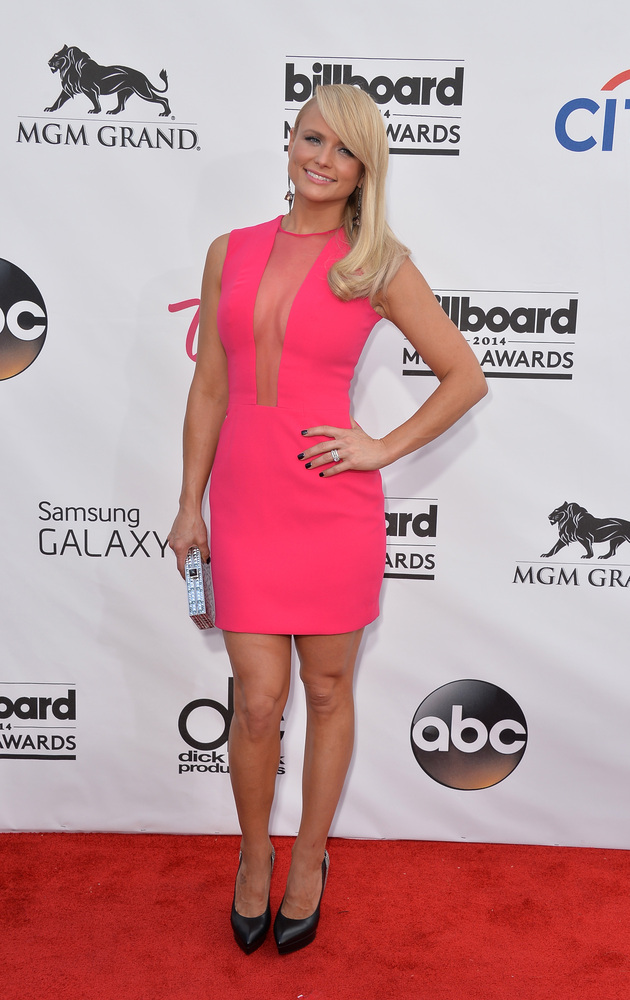 I'll be honest that I had no idea who Rosci Diaz was, but one look at her Cushnie et Ochs dress and I'll never forget her. Rosci is a correspondent on ET and BET who rocked a LBD with cut-outs and a bold lip. This is probably closest to the look I would rock everyday.
Miranda Lambert's look is a classic silhouette with a sexy twist due to the mesh cut out down front. The color pops with her black and white accessories. You can bet all eyes were drawn to that bright pink on the red carpet! Also you can easily achieve her look with an American Apparel Gloria bodysuit and a matching skirt.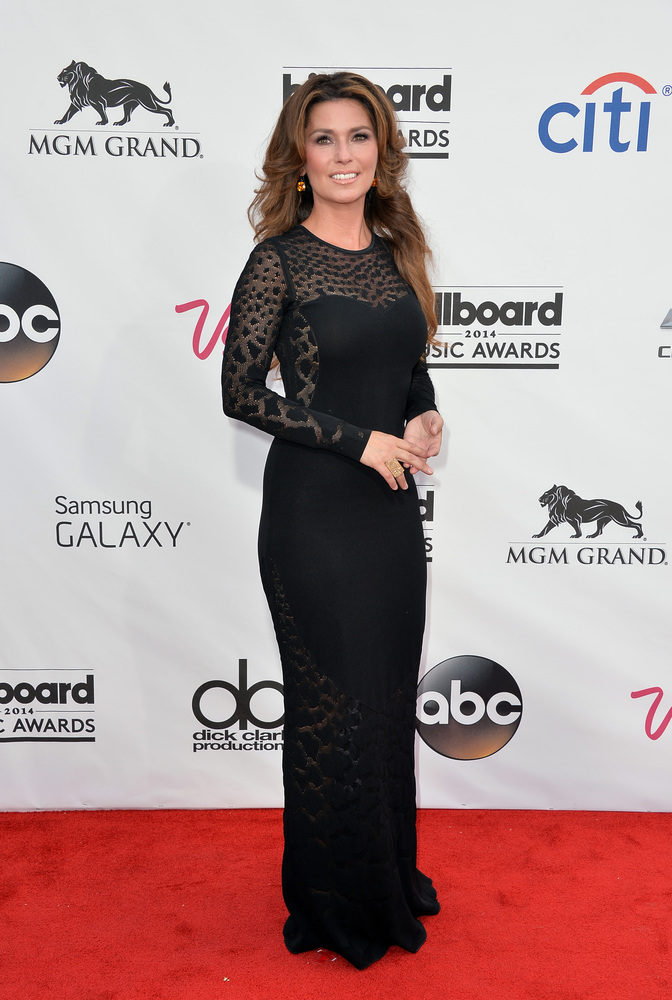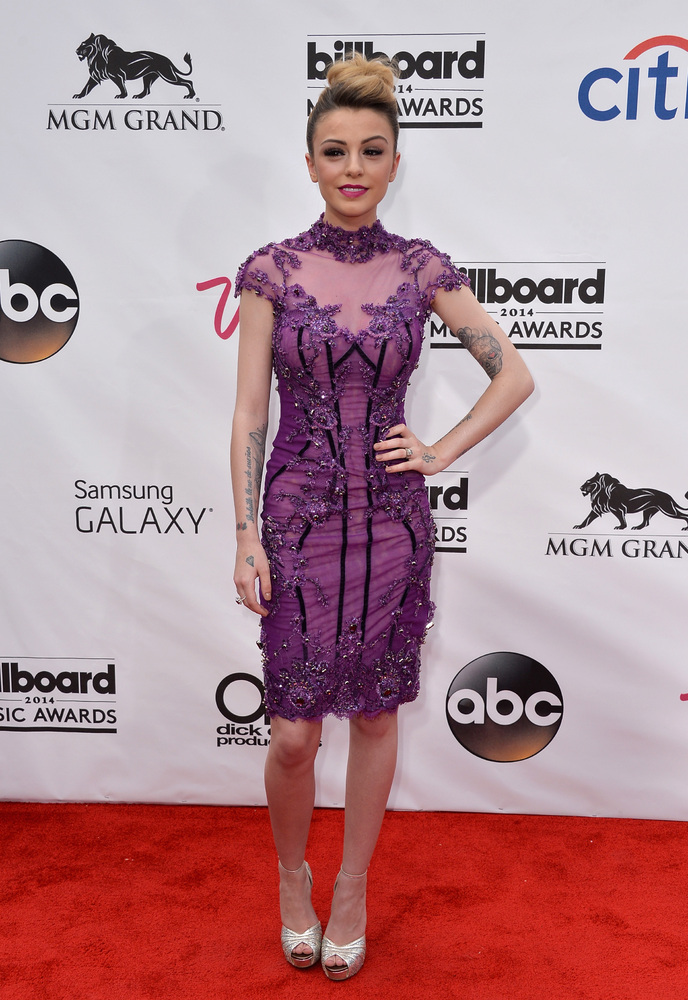 Is this the appropriate time to scream a "YASSS SHANIA! YOU LOOK SO GOOD!" or not? In her Roberto Cavalli LBD, Shania Twain receives my personal "Best Dressed" award. She looks as if she has not aged one bit since I was listening to "Man, I Feel Like a Woman!" This dress is incredibly sexy while giving her full coverage. The skin gaps on her lower legs and arms are so subtle and beautiful. All in all, Shania wins the Billboard Awards red carpet.
Cher Lloyd is my fashion idol and actually inspired my undercut. This Mikael D purple dress has so many little details that I could look at it all day long. I like how she's showing off her tattoos and keeping a bright pop of color with her lipstick. I love the high neck line, sheer placement over her upper chest and the black piping to showcase her figure.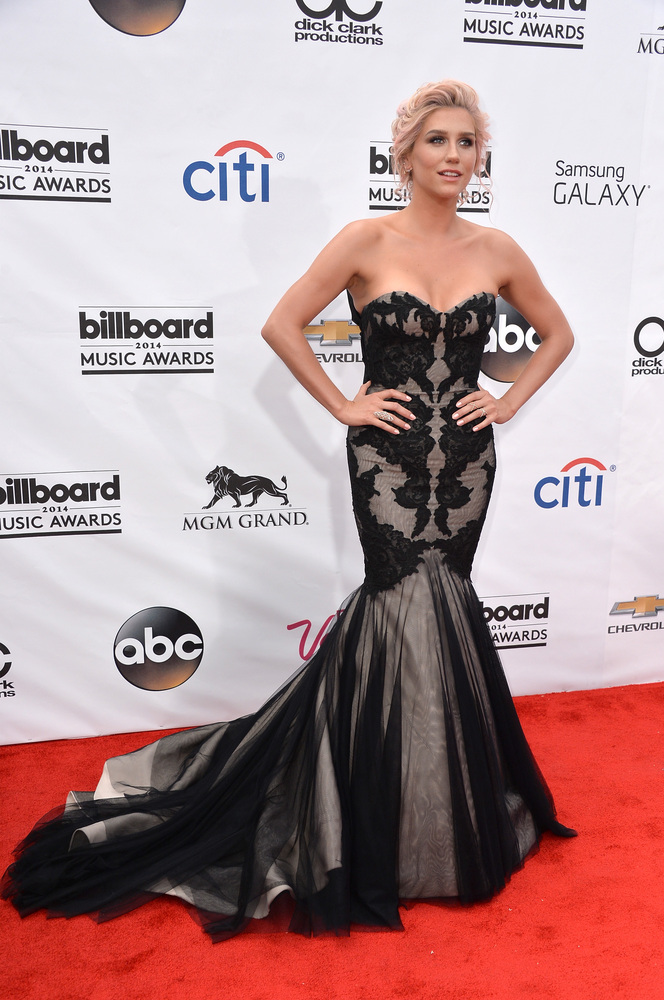 Kesha is giving me life. First, her pastel hair? Perfect. Then her hourglass figure? Gorgeous. Lastly, that Ines De Santo dress? Lovely. She wow-ed everyone on the red carpet by looking more classy than trashy. The fish tail train defines her figure perfectly and I love how the dress is black and white to showcase her pink hair.
Lastly, Iggy Azalea burst on the scene with her new album "The New Classic" recently, so she's starting to gain notoriety in the music world. However her sense of style has been on point since the beginning of her career. Her burgundy Zuhair Murad gown reminds me of Elie Saab with the classic silhouette and design on the lace over her arms and stomach. The draping is exquisite with an interesting neck line! It's simply beautiful.
Did you watch the Billboard Music Awards? What was your favorite look?