The Chanel Resort Collection 2015, inspired by the Middle East, debuted in Dubai this past week. Some critics are saying the decision to premiere the collection here could be a result of the urban development, tourism and wealth building up in Dubai and fashion simply "following the money". I can see a loose interpretation of the Middle East inspiration through the collection in the tunics, harem pants, crescent moon diadems and the pointed slippers. Karl Lagerfeld spoke "it's a collection made for this part of the world, but I think, and hope, it's for women all over the world." In any collection that takes inspiration from a culture or country, the line between stereotypes and new art has to be walked carefully. By looking at the images below and seeing the full show here on NYMag, I think you'll find that Lagerfeld designed a beautiful collection without being serious, literal or offensive.
Themes in the collection included all over prints, full coverage (tunic, skirt and pants in one look) and the classic tweed separates Chanel is known for. The only pieces I didn't understand were the thigh high socks attached to sandals and the occasional heavy layering of too many pieces. Other than that, I thought the prints were beautiful and the headdresses stood out as an accessory I'd wear everyday. Lagerfeld created a good balanced of the structured tweed pieces with free-flowing printed pieces.
THE LOOKS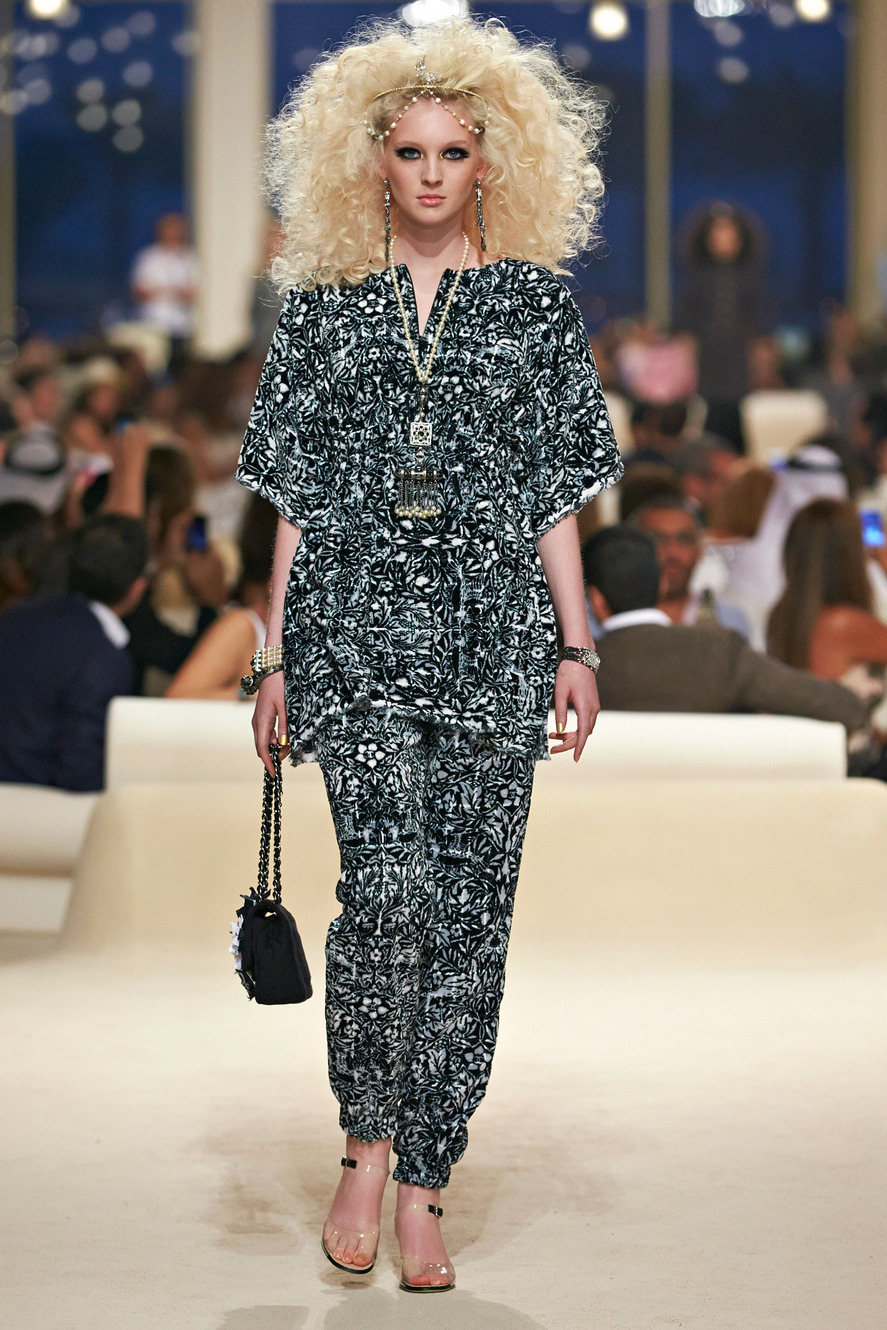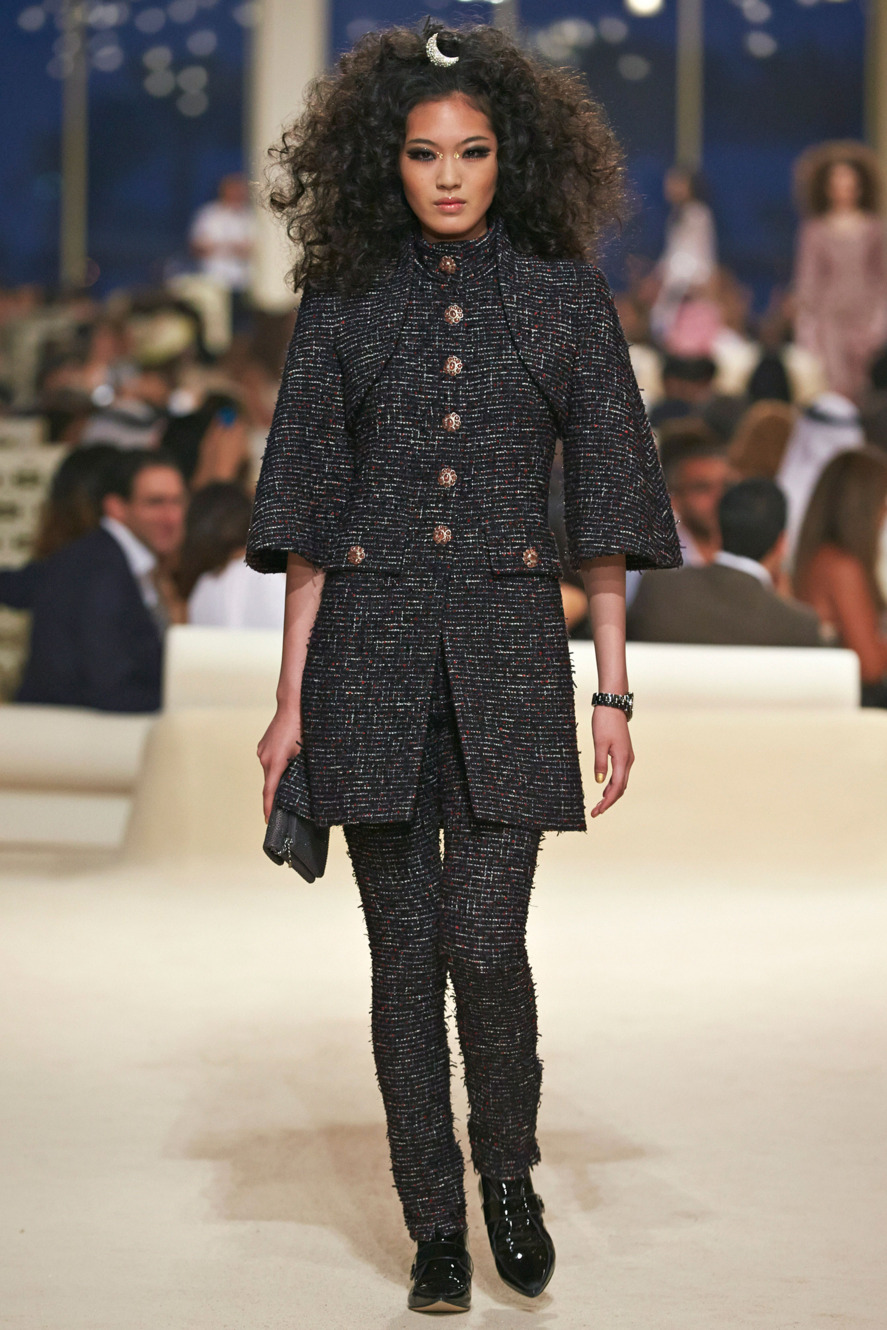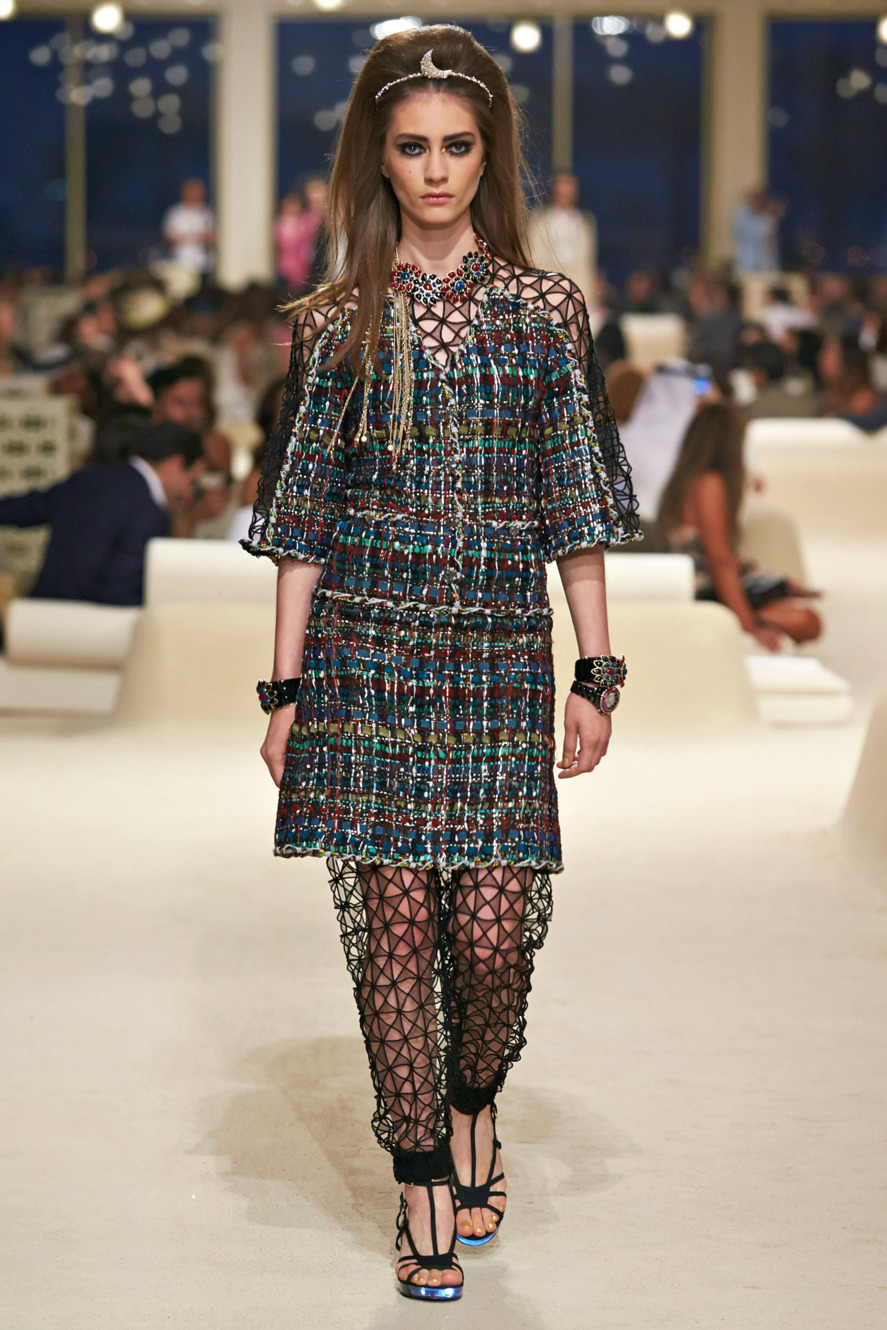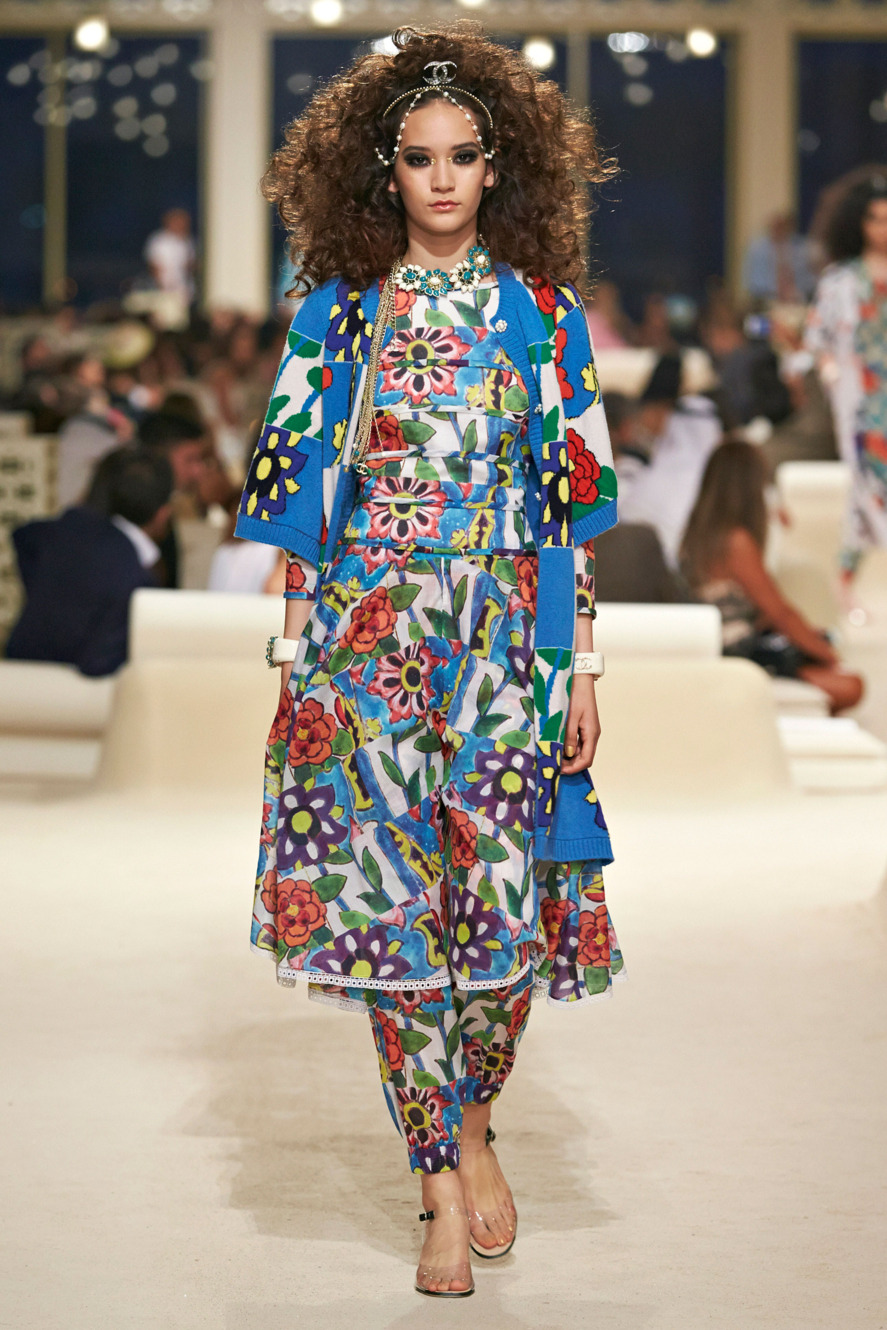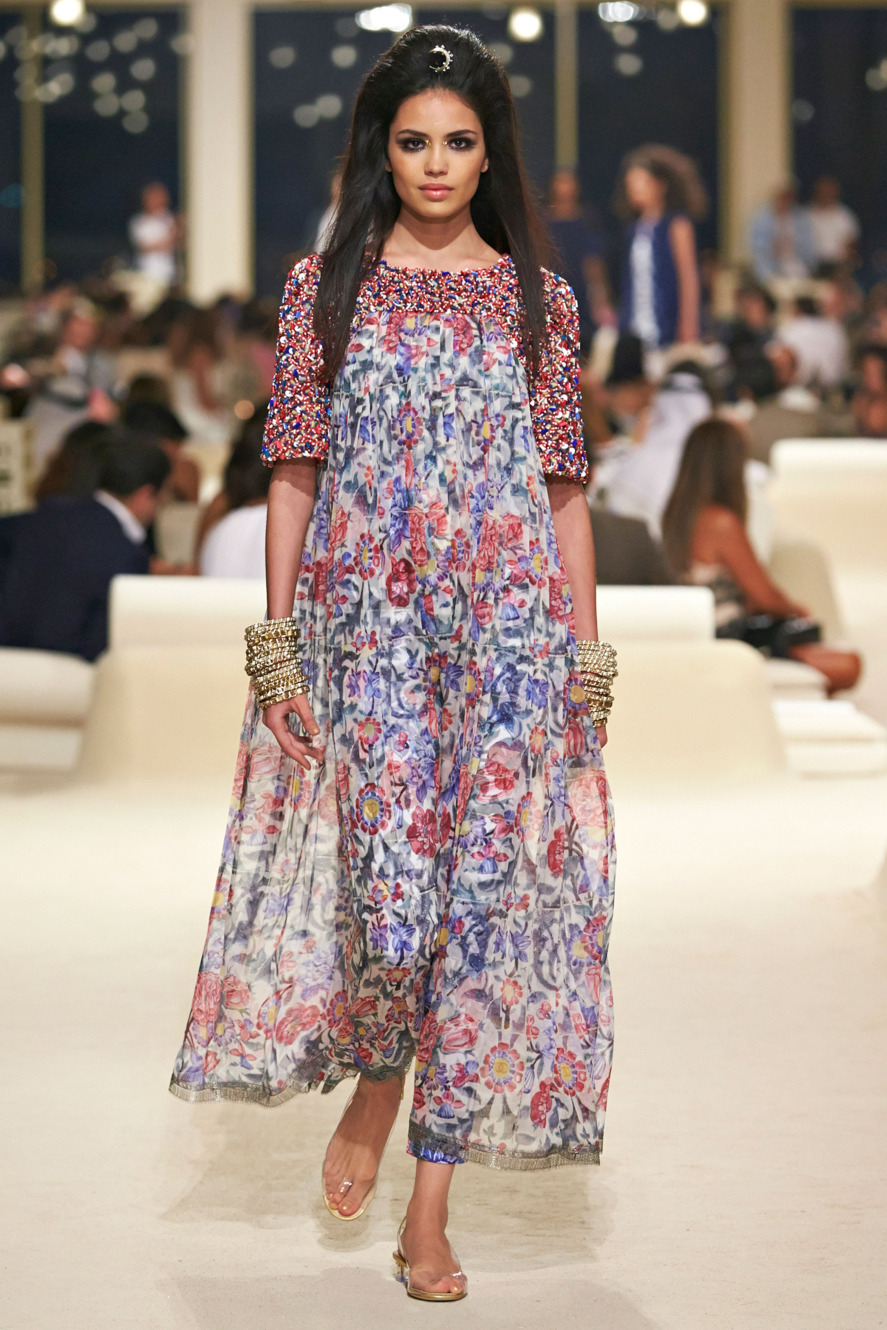 Which one is your favorite look? Which piece would you rock in everyday life? Leave me a comment and let me know!