The full Versace obsession began with one of my best friends, Michael Brule. He has two pairs of Versace pants and whenever we'd go out downtown, he'd ask "do I wear the Versaces?" to which the answer is always yes. Donatella Versace has also been on my radar due to her friendship with Lady Gaga. Gaga starred in one of Versace's campaigns, can be seen in Donatella's clothing more often than not and wrote songs like "Fashion" and "Donatella" to further immortalize Versace.
As for the collection, Versace is going bold with their prints (stripes, diamonds and snakeskin) and pastel (periwinkle and lemon) with their colors. I personally loved the gladiator heels and the bold use of patterns. However, her all black leather looks are really what stood out to me. Also, the model they got for this collection is absolutely stunning. With bleach blonde "Donatella" hair and a strong eye make-up, she makes these clothes look amazing!
LOOKS I LOVE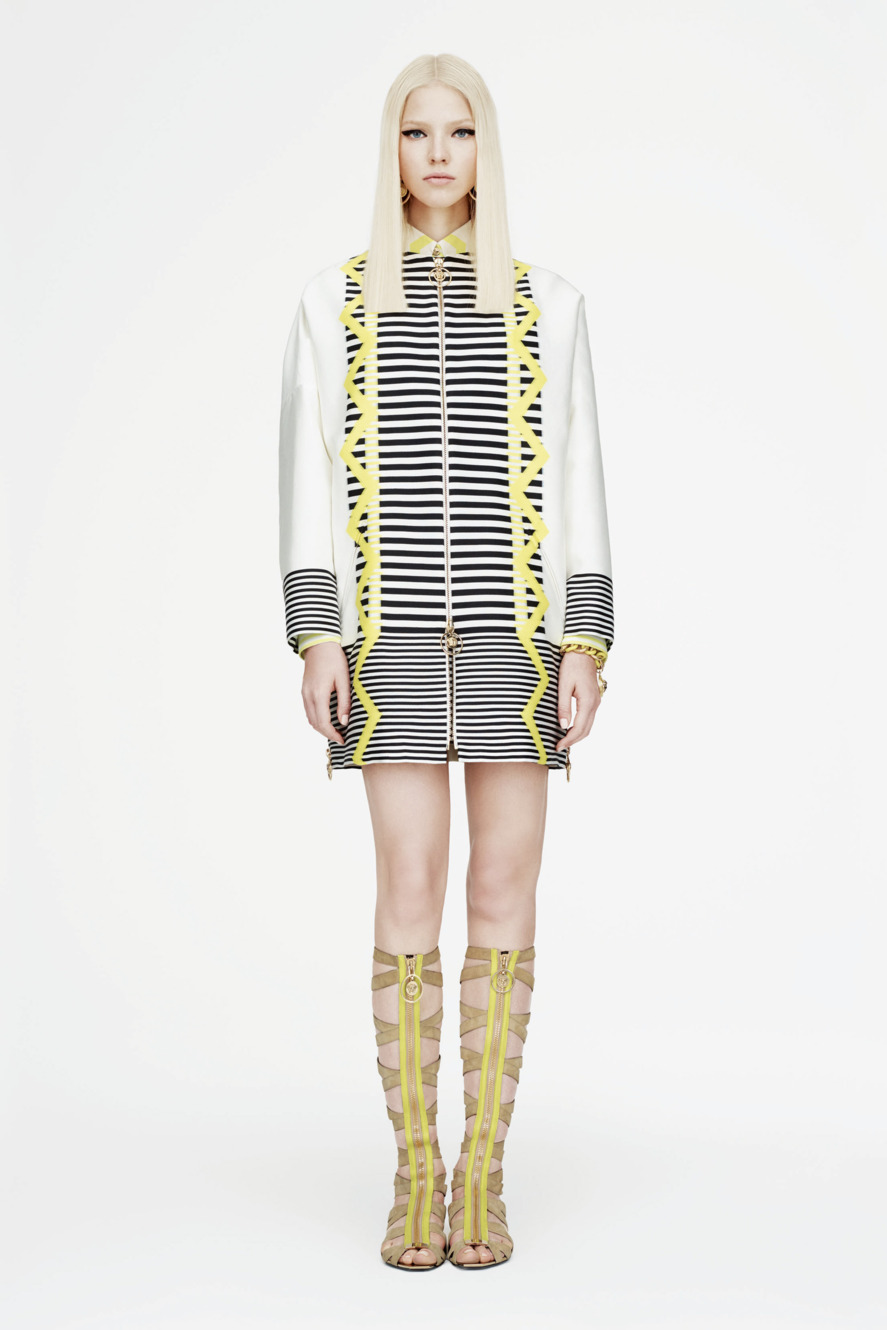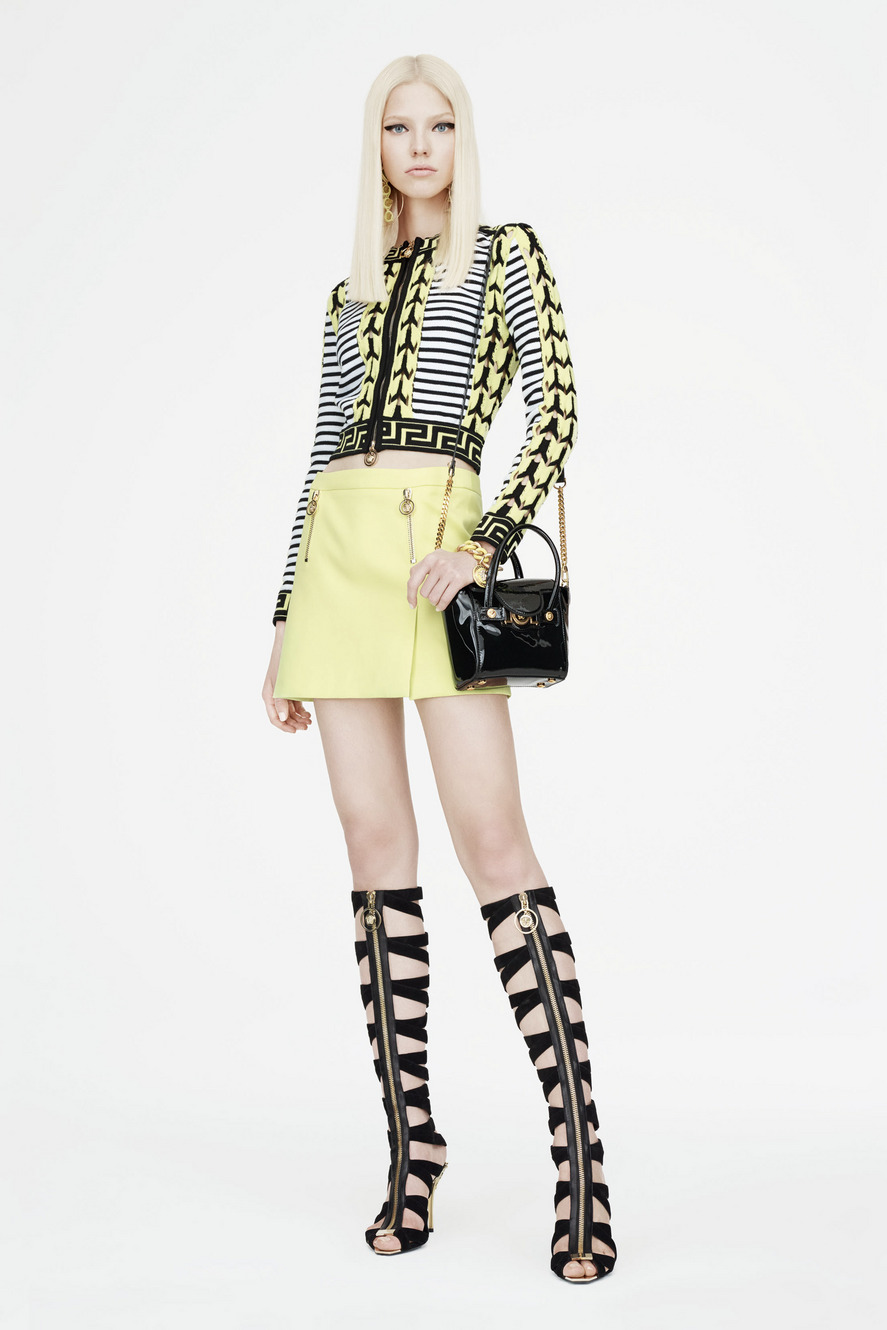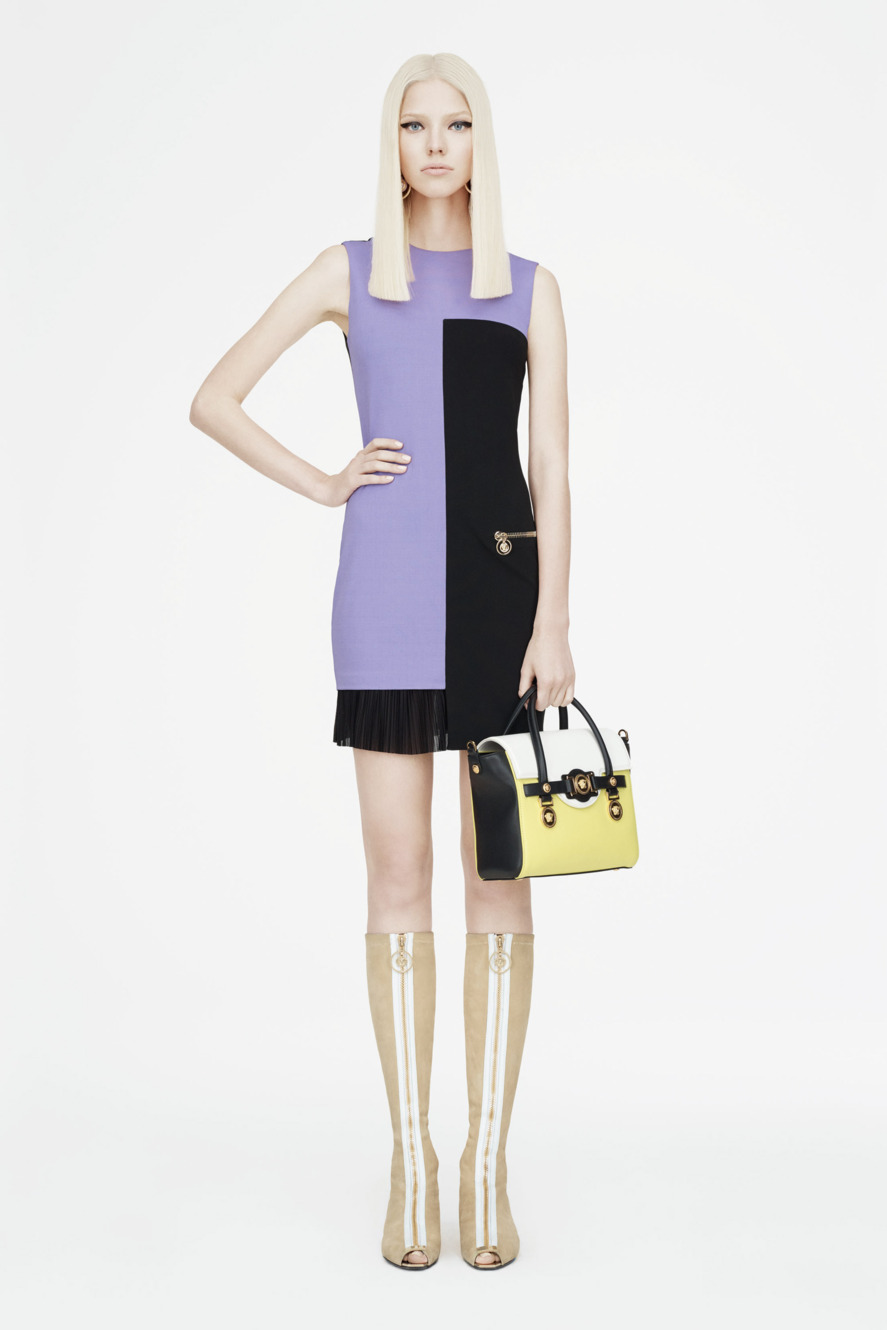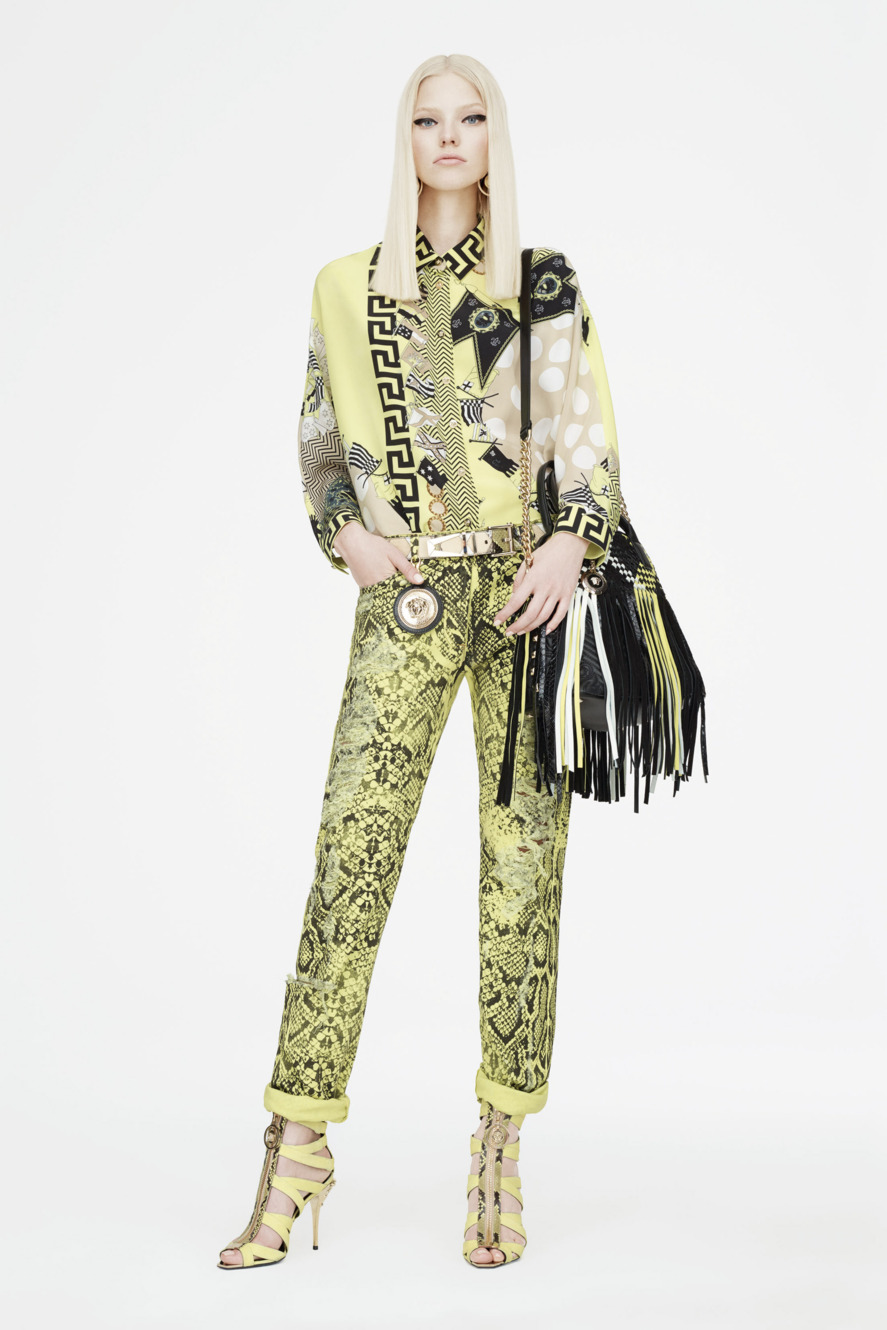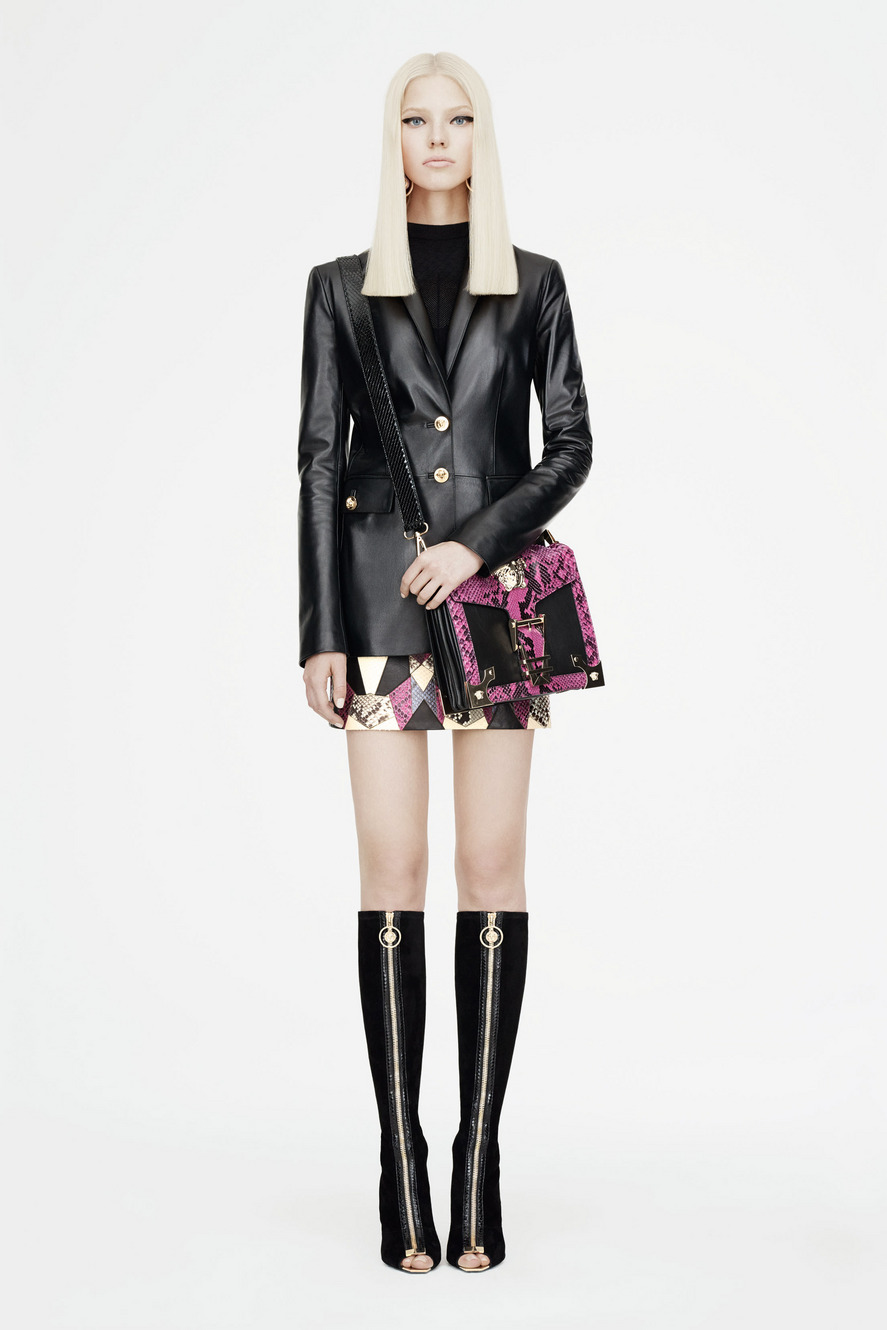 LOOKS I DIDN'T CARE FOR

LOOKS THAT I WOULD WEAR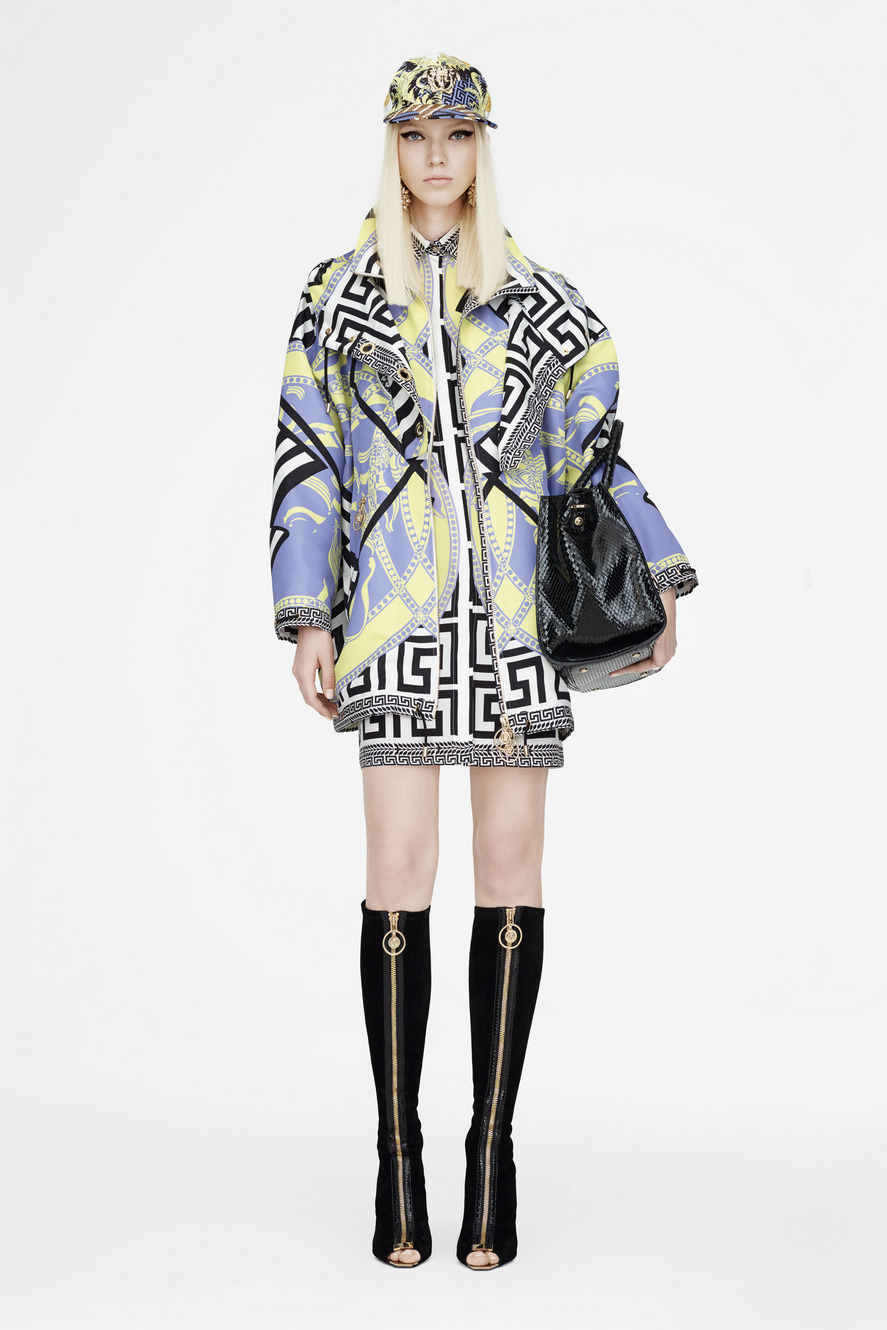 Here's the link to the full collection! Which one is your favorite piece?